If you knew me during this time in my life (1996-2005), you knew about the band, the dog, Fat Head Otis. During the height of our efforts, the band represented a major part of my existence.  Half my time in my business, and the other half with the band, maybe more.  We were at our best when the music industry was lost, when napster just changed the world, when social media wasn't even part of the vernacular, and most importantly before Raleigh grew up. But that didn't stop our determination.  I was dedicated to our sound, our brand, and moving us forward. The band for me was about being original when only cover bands got the gigs, it was about the comradery, it was about not being ordinary. But above all, for me, it was about creative collaboration.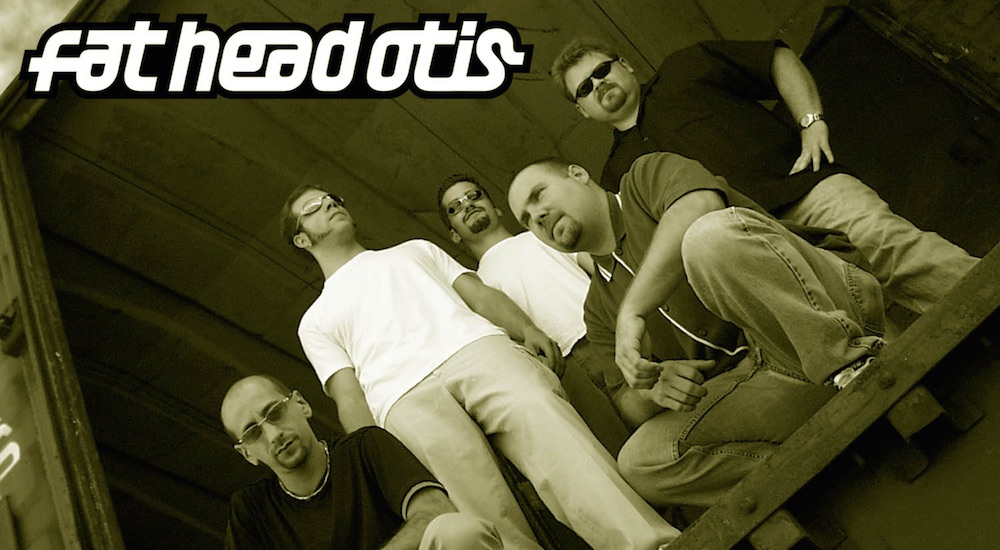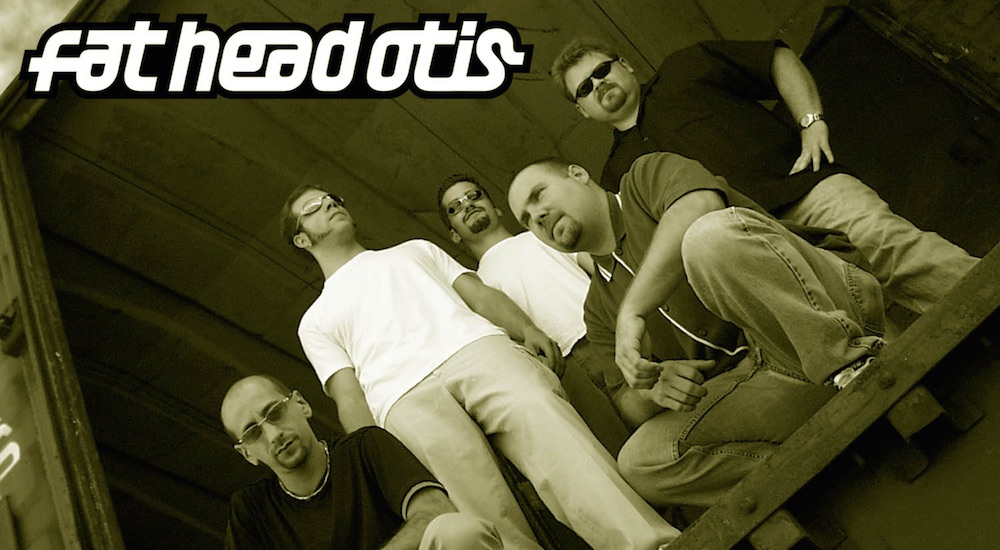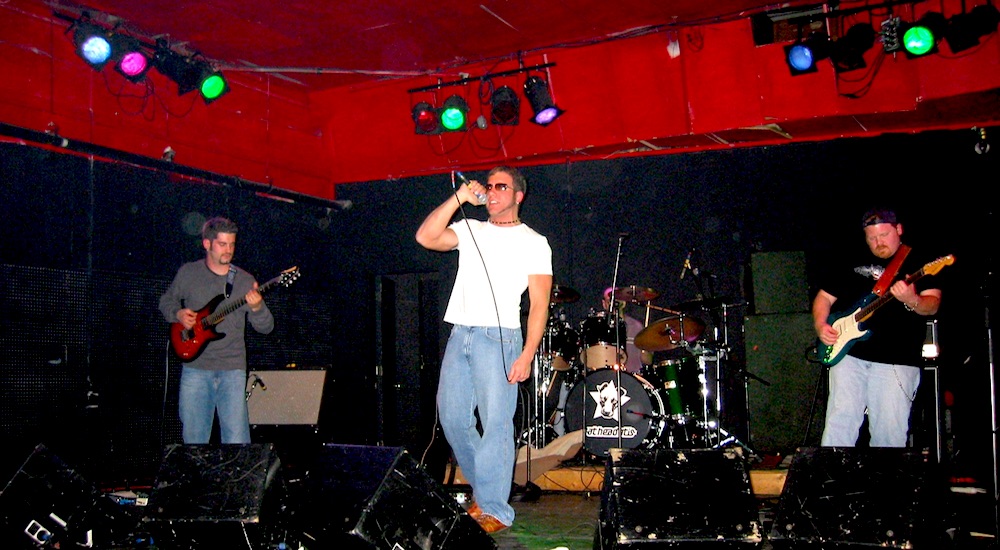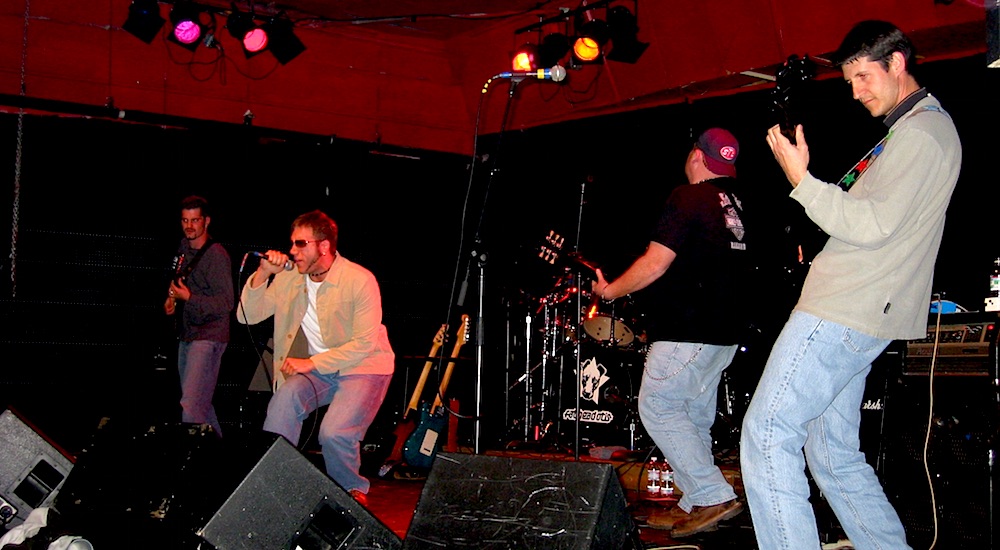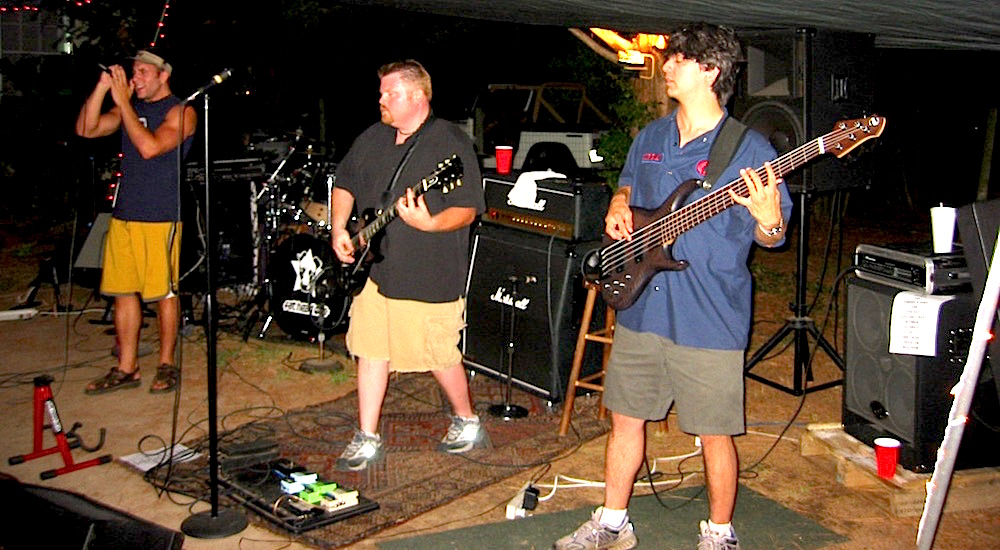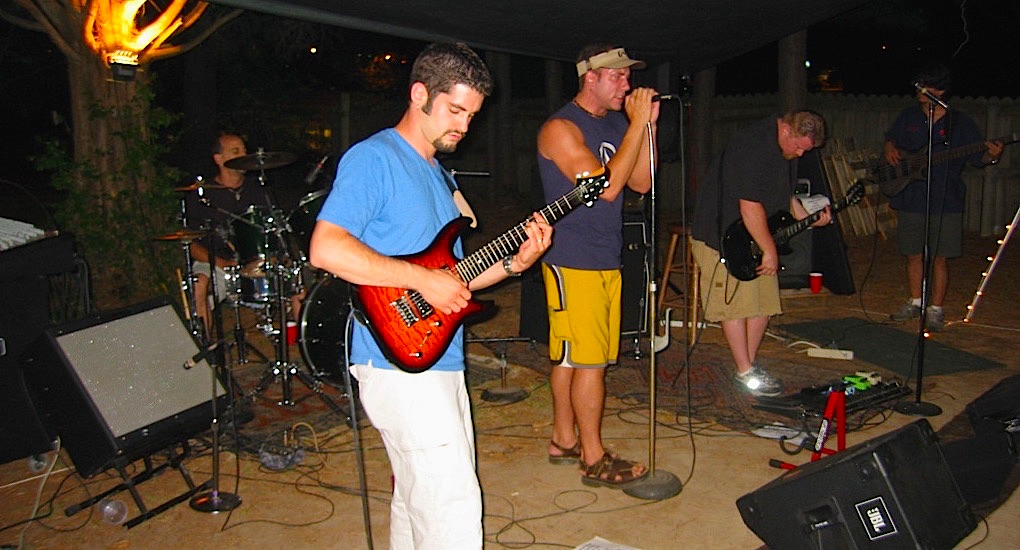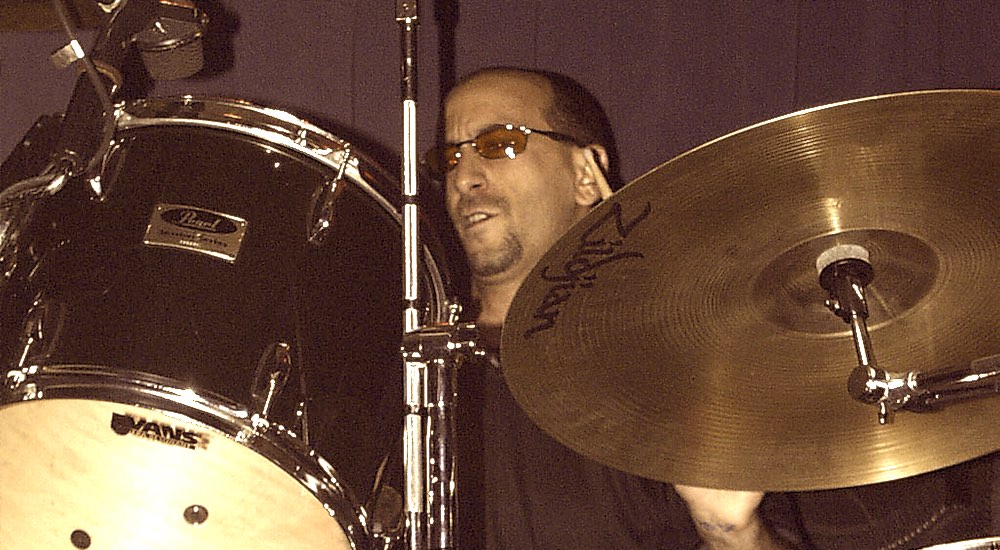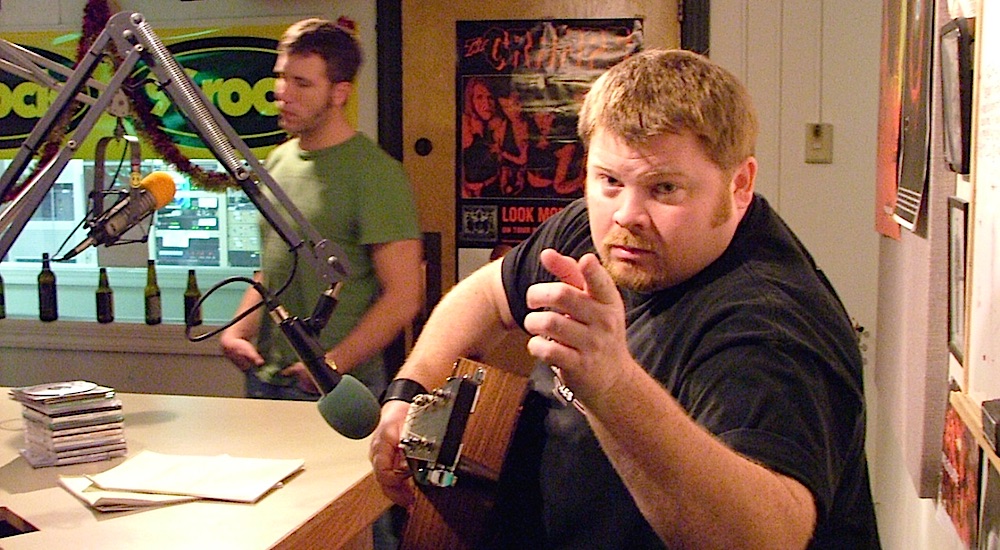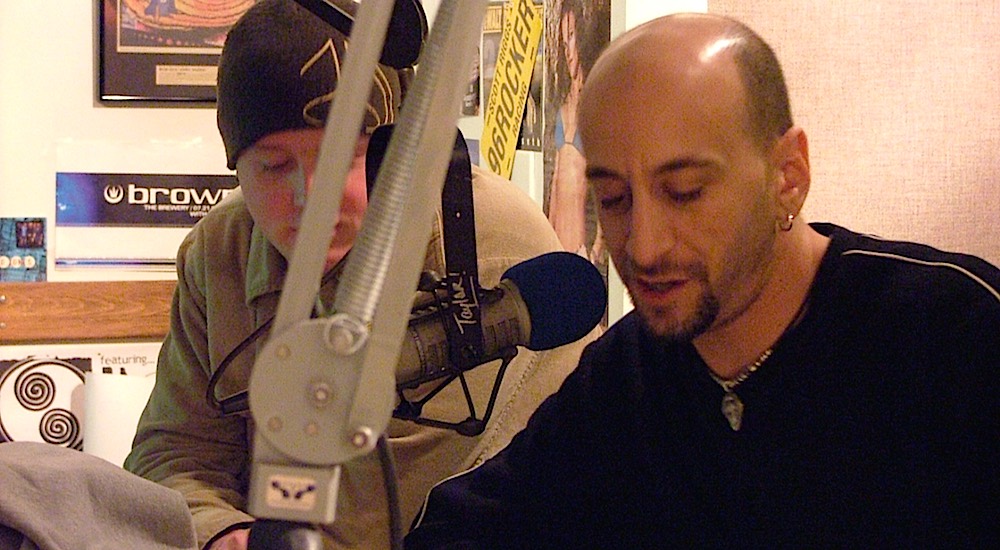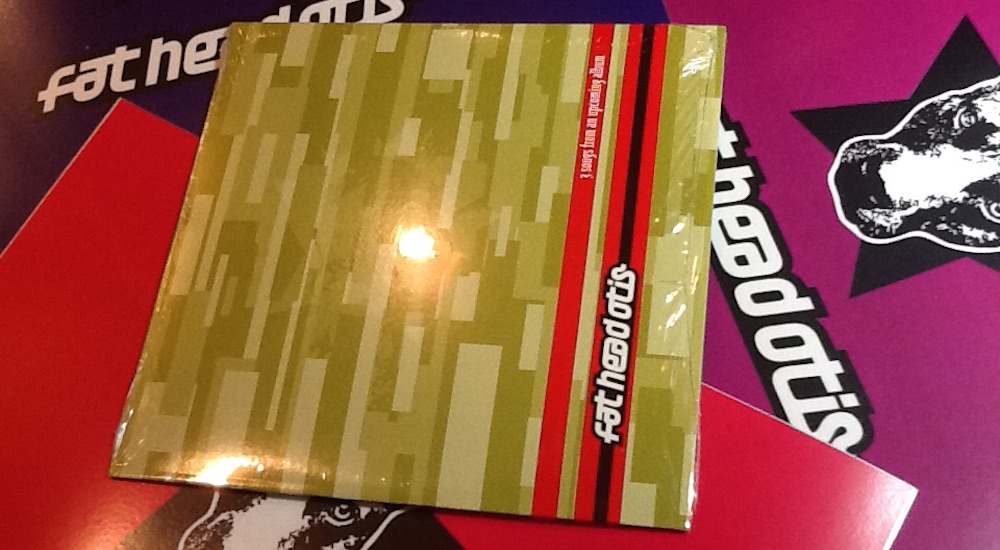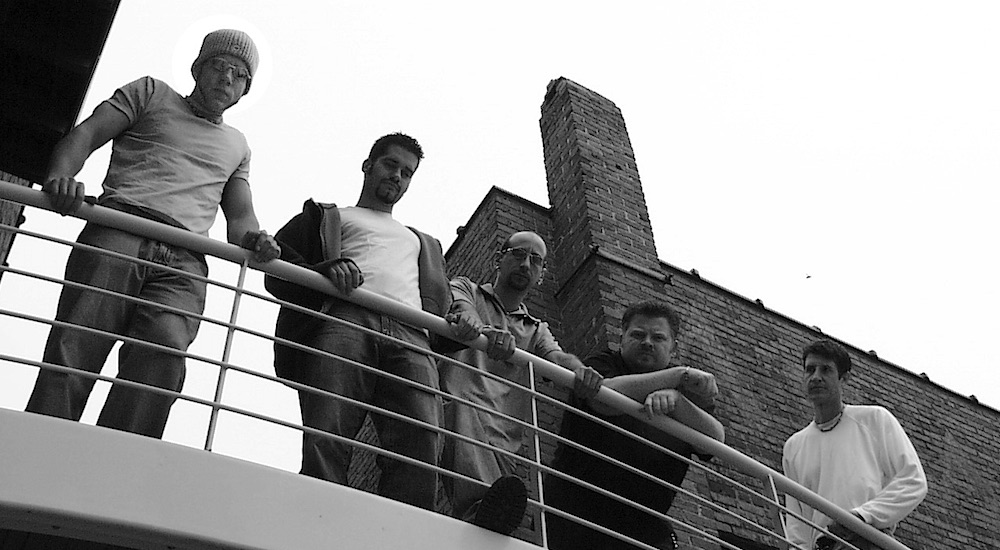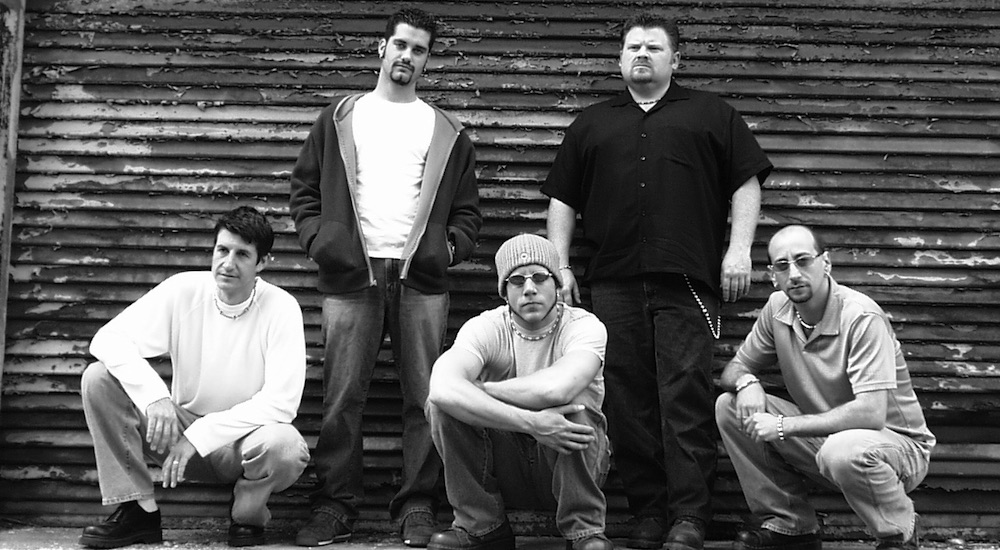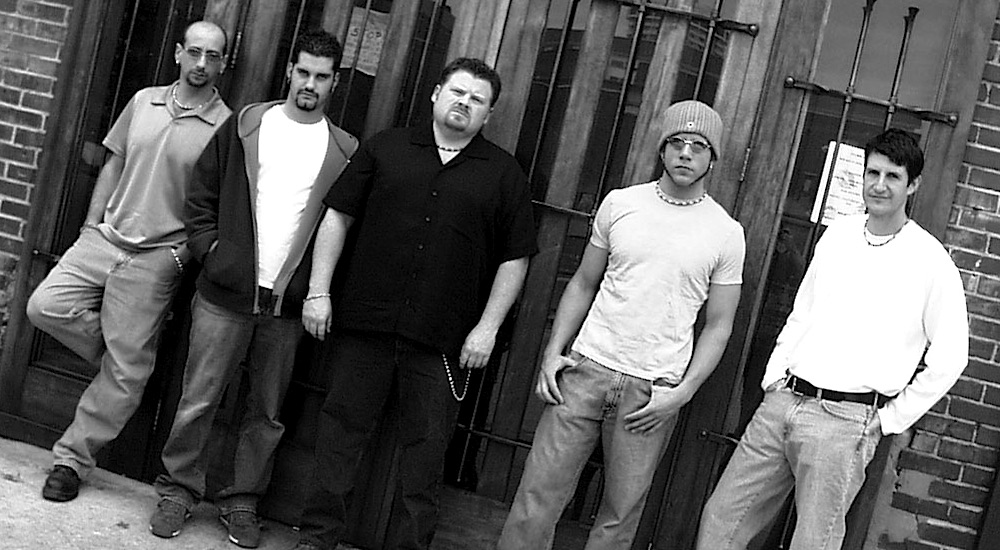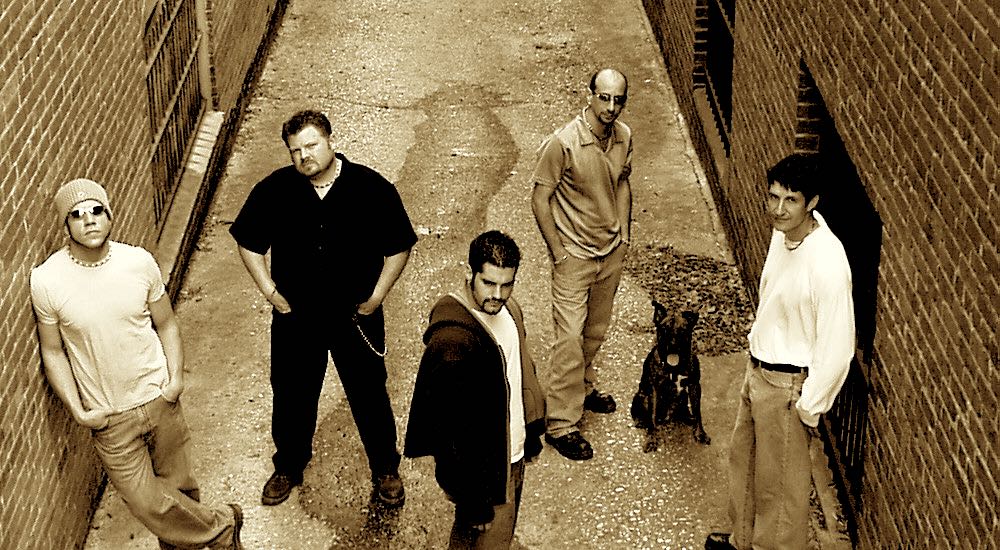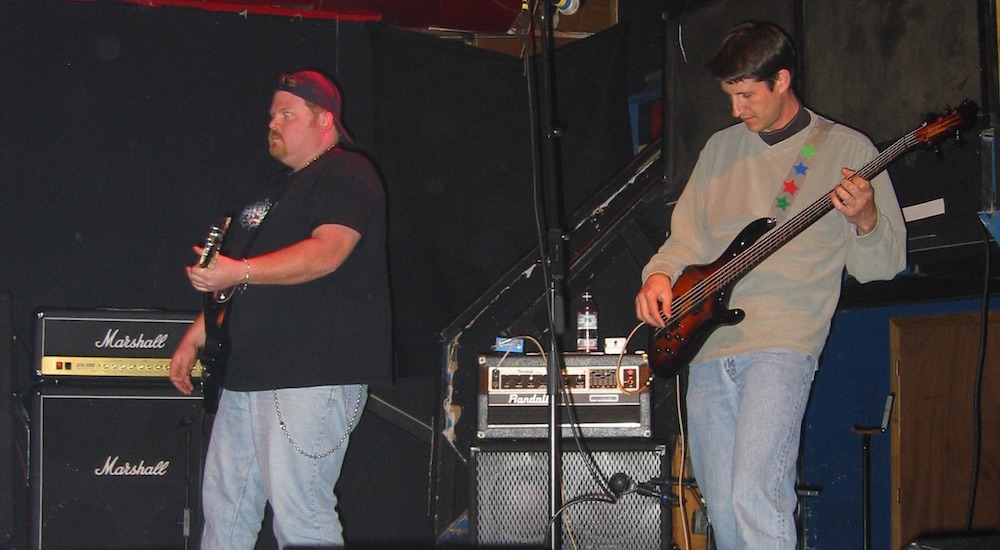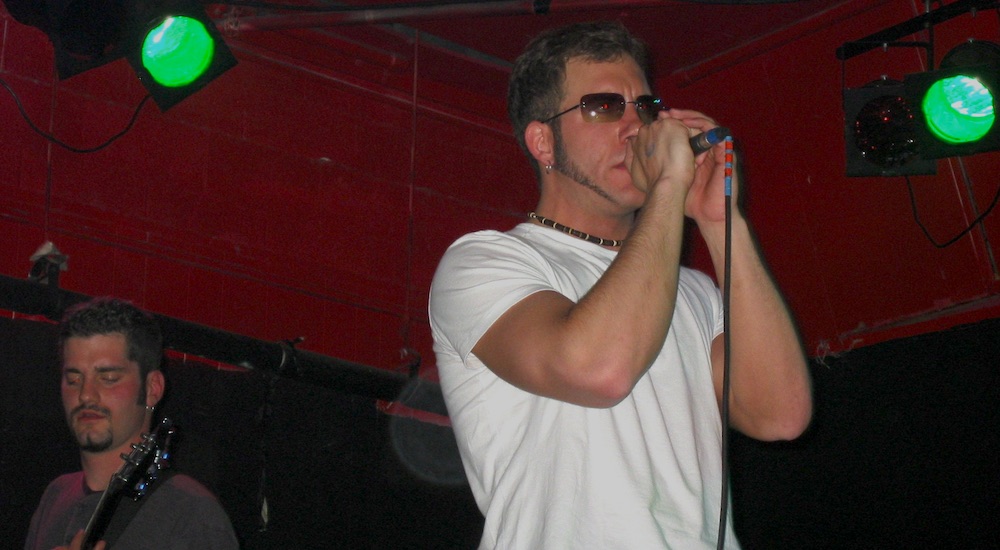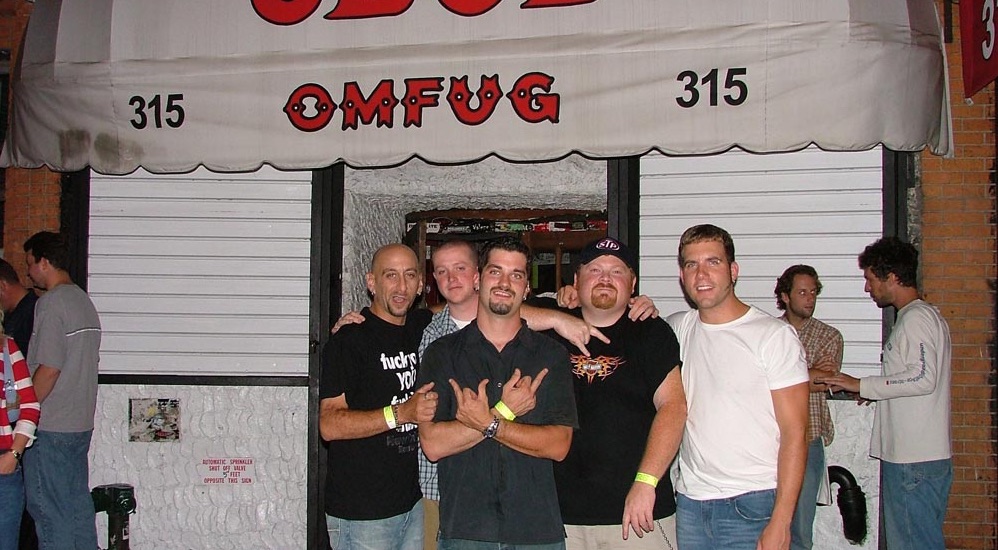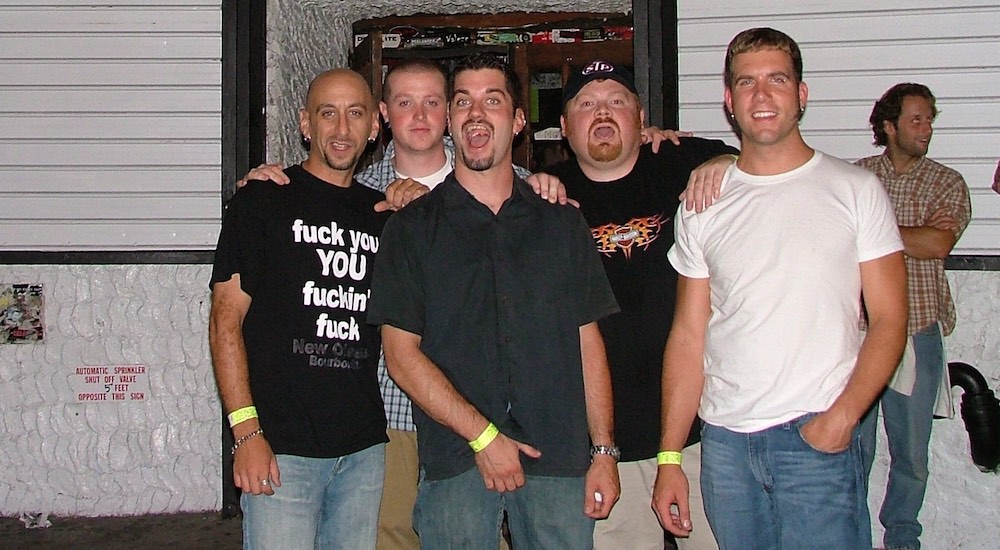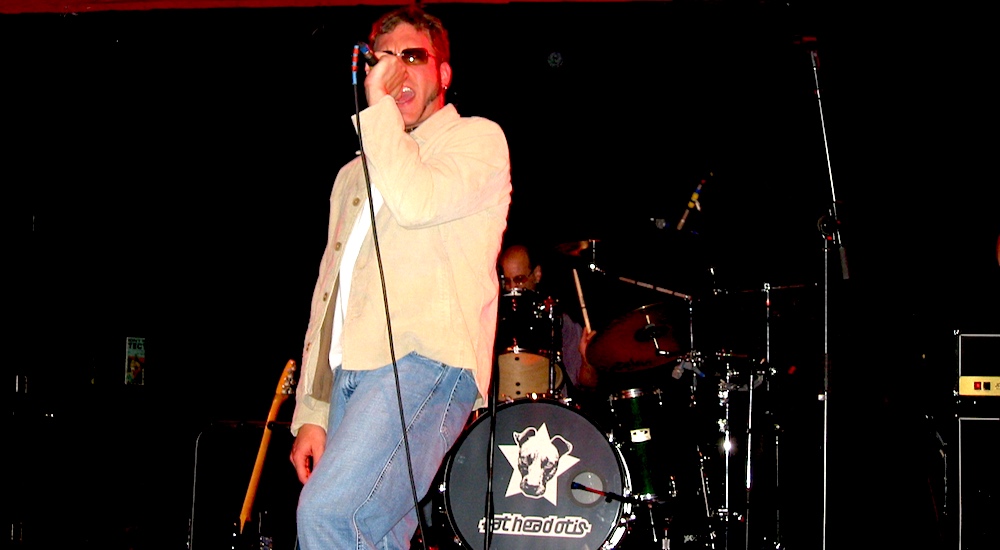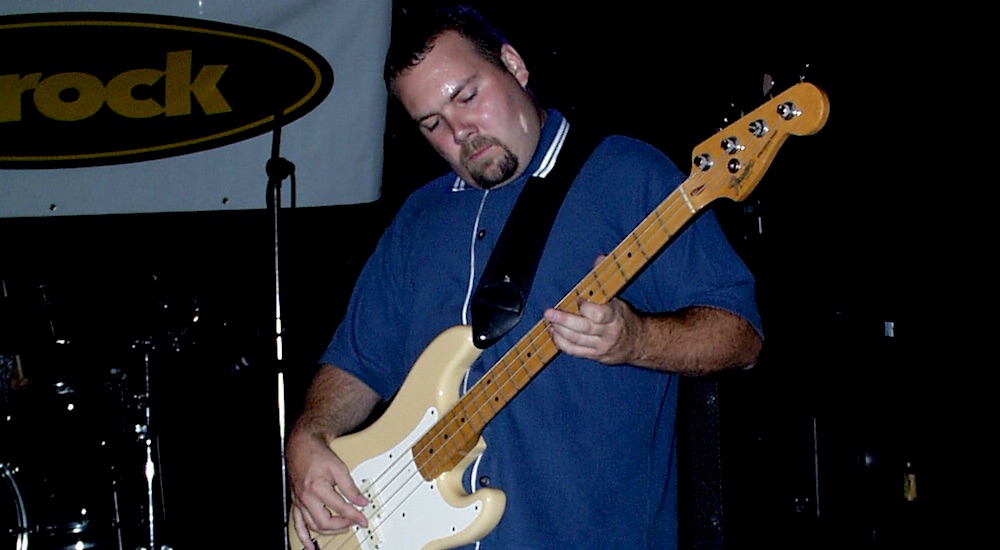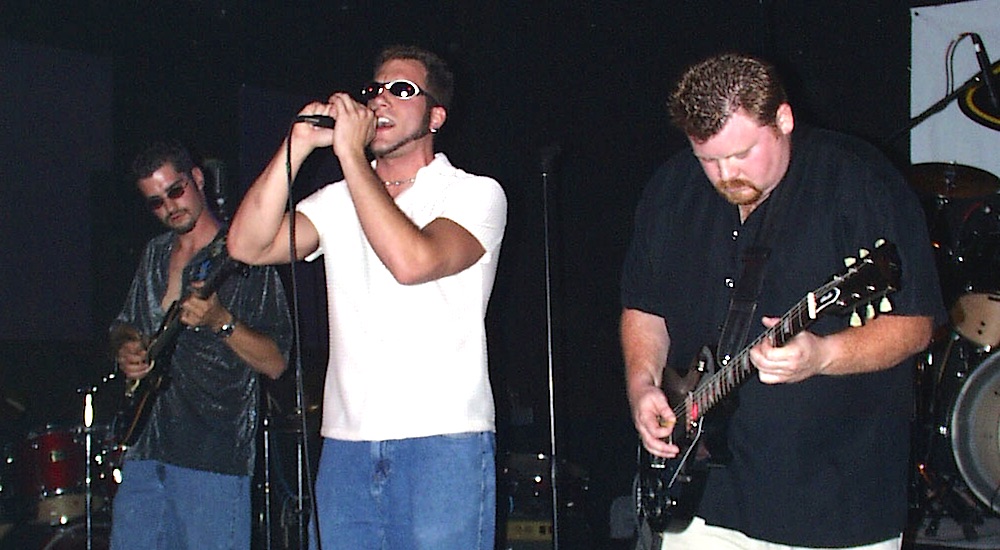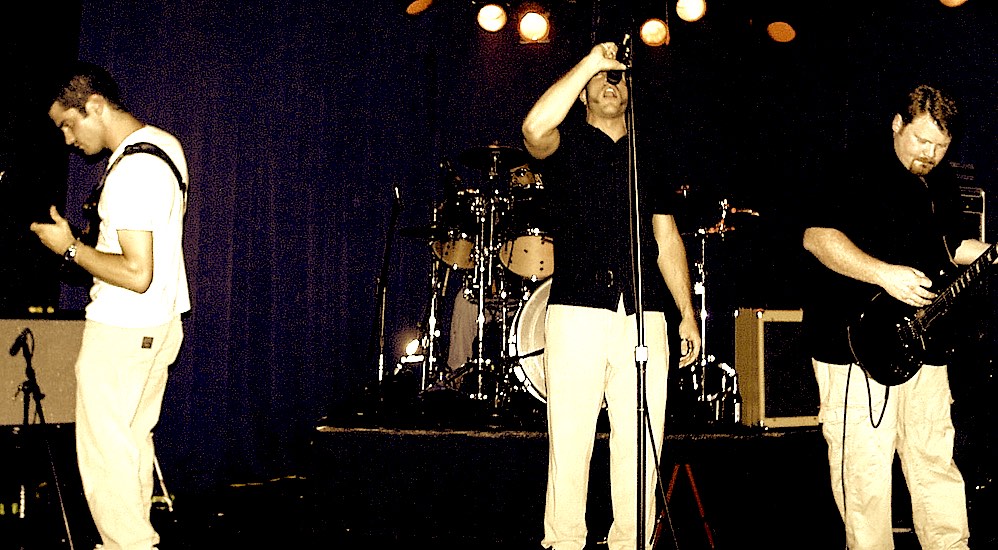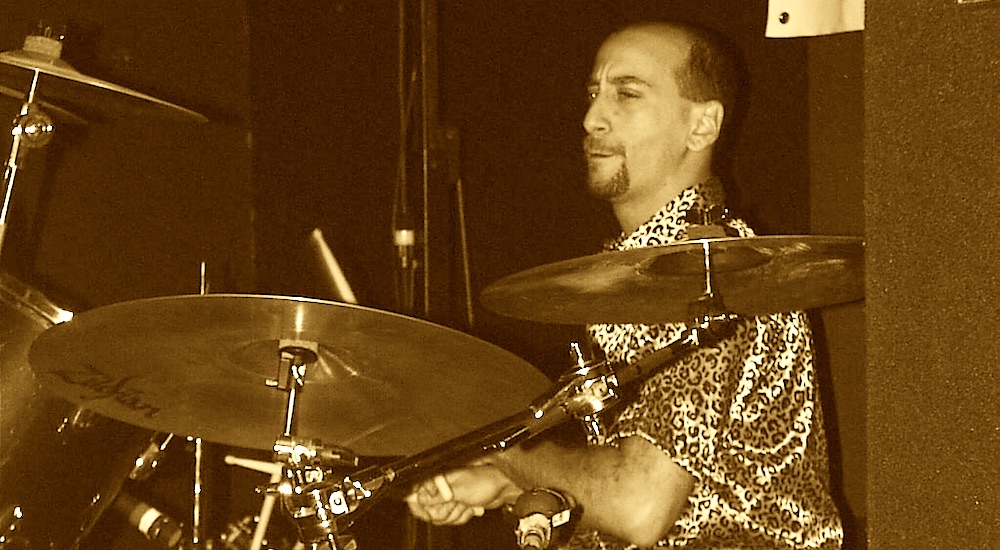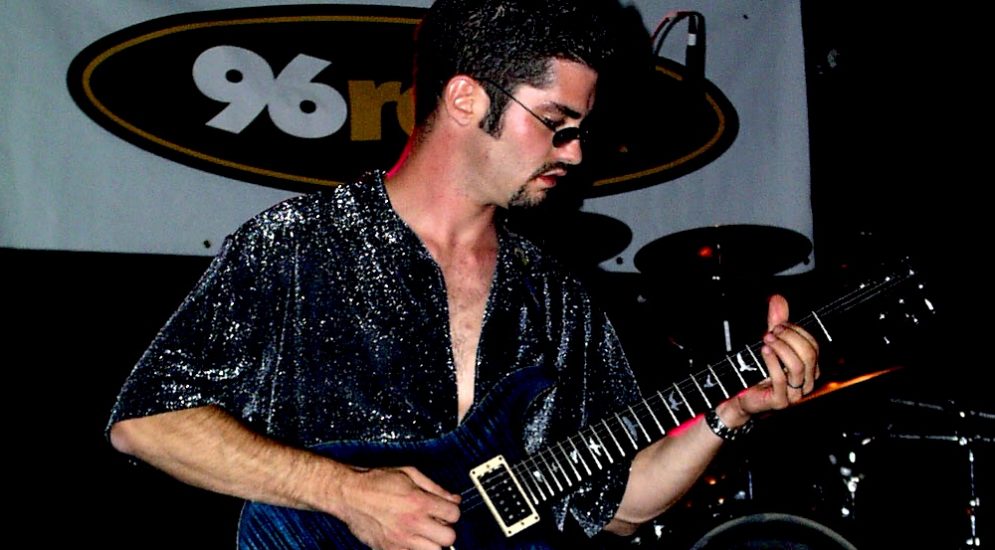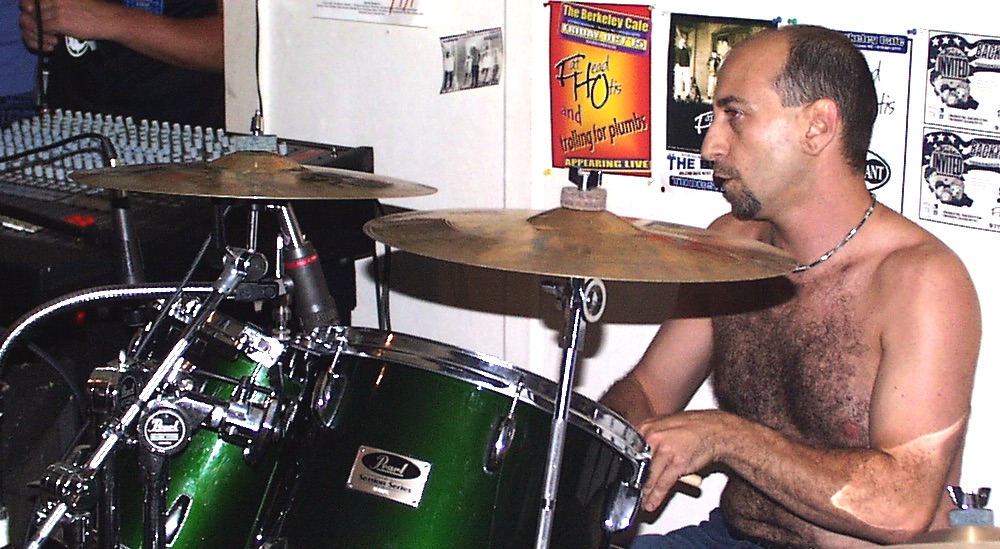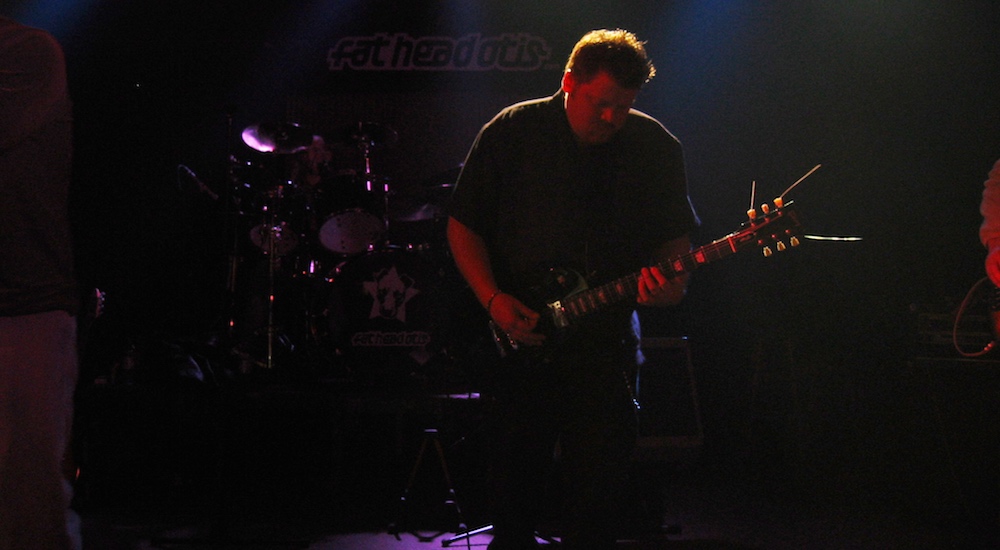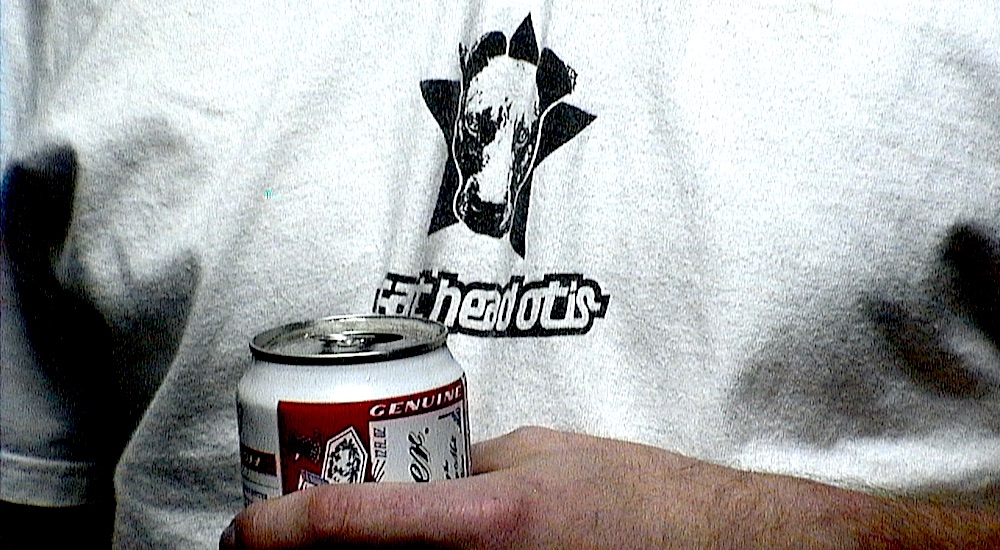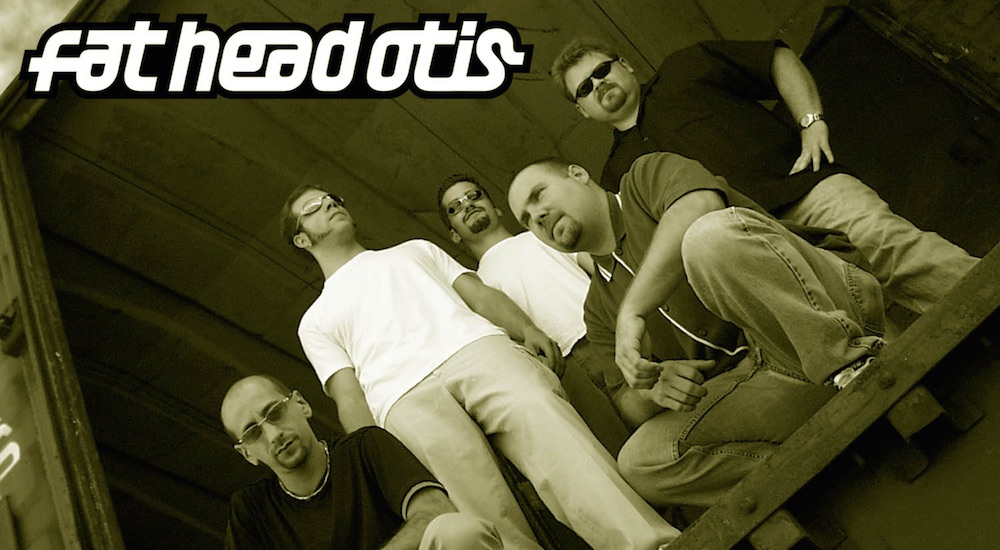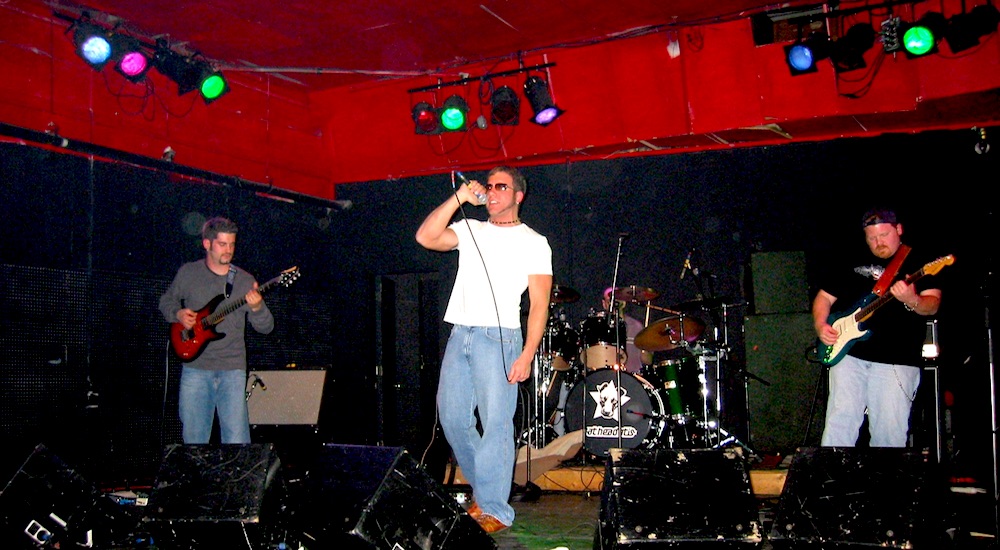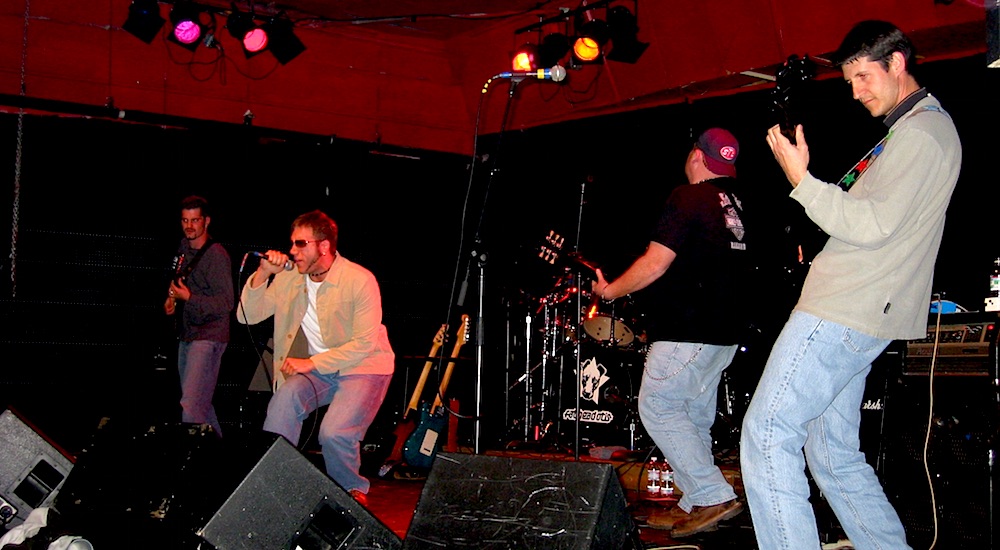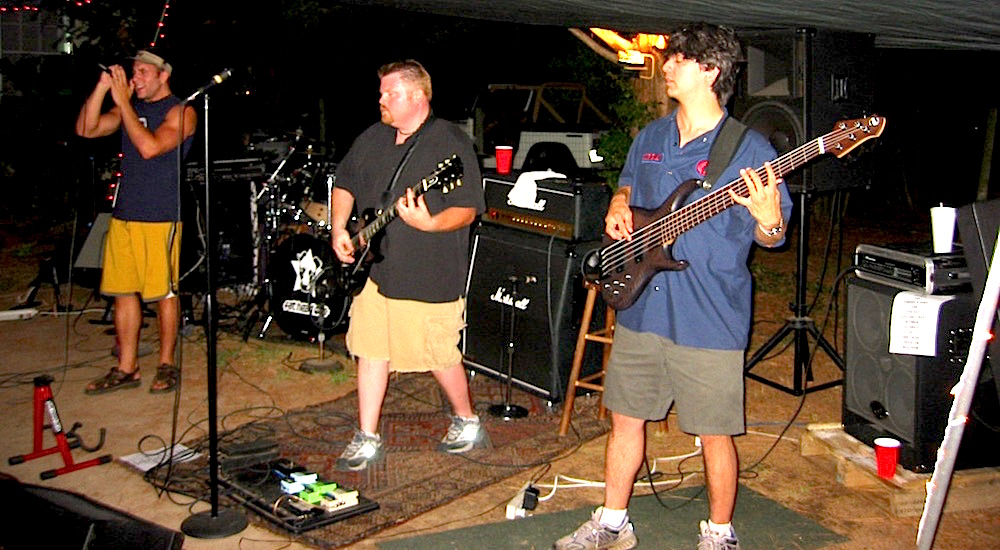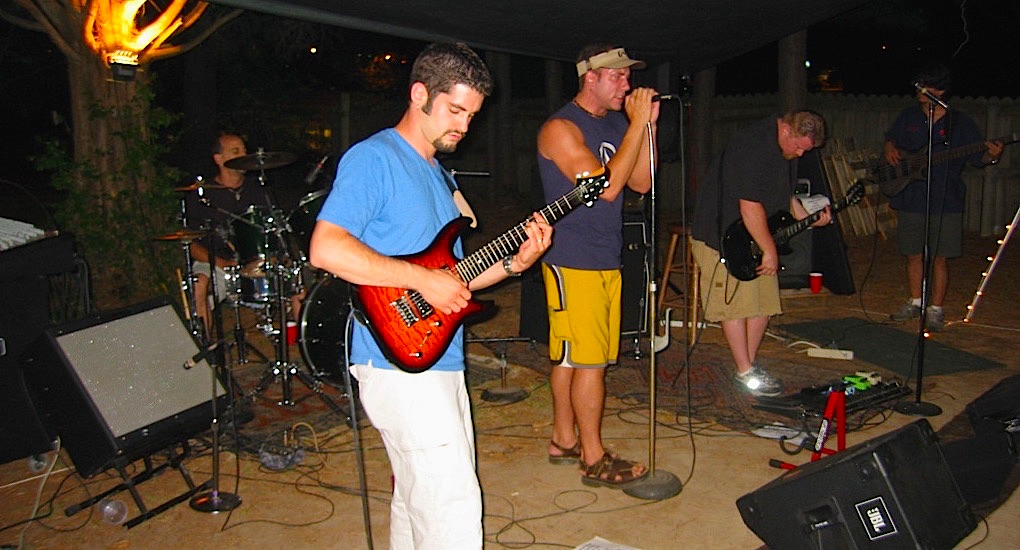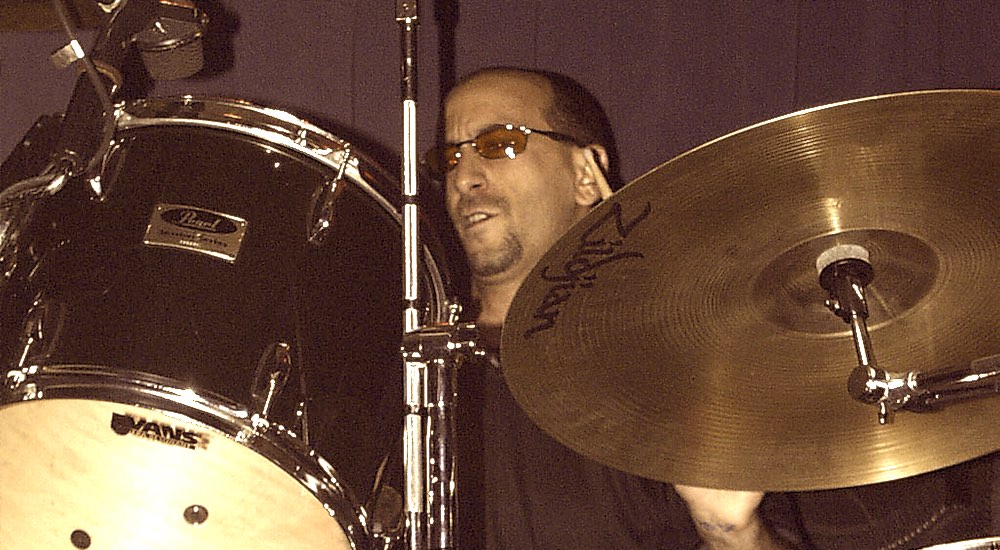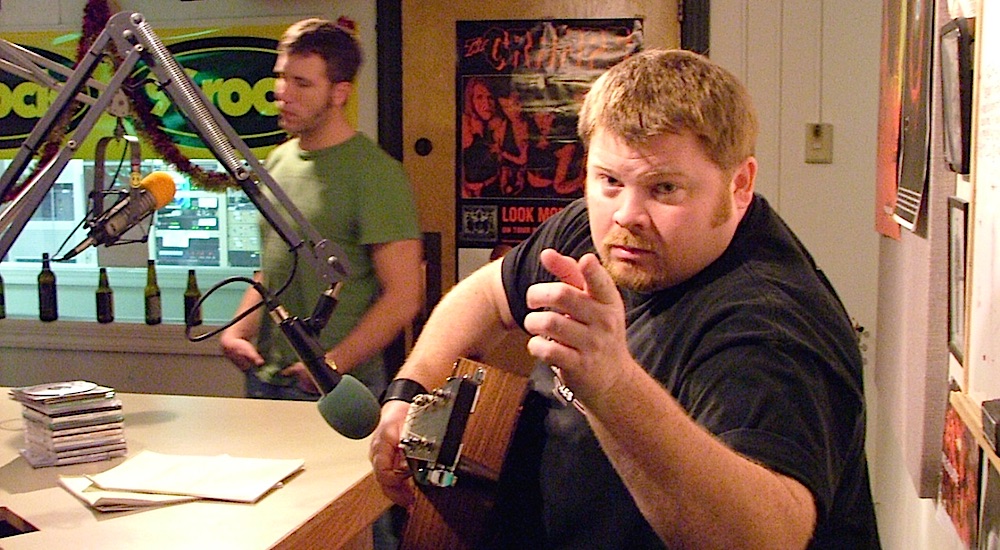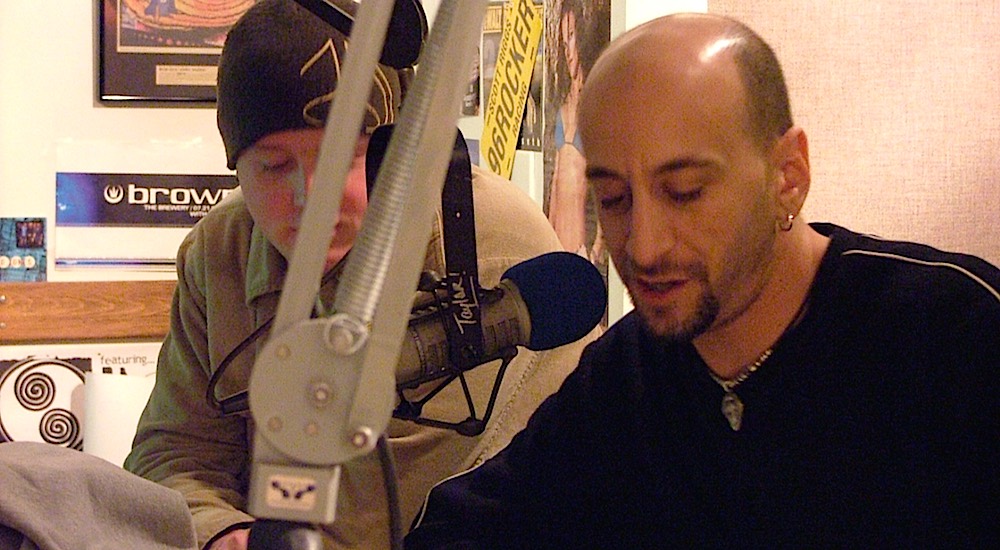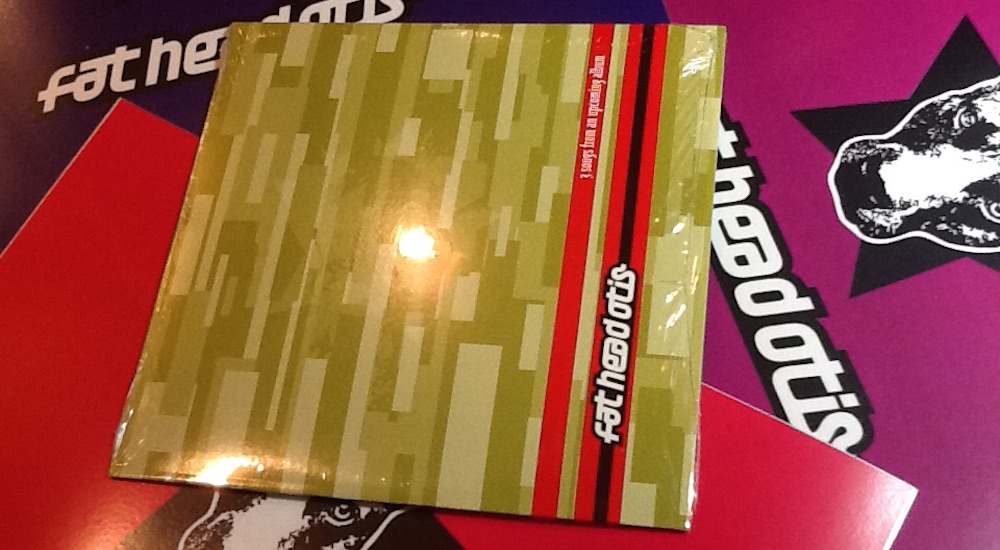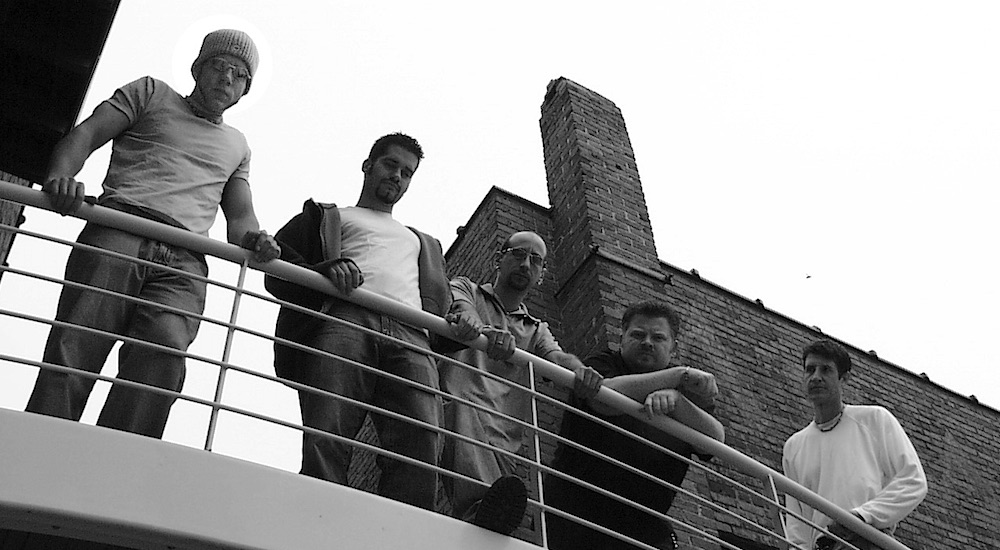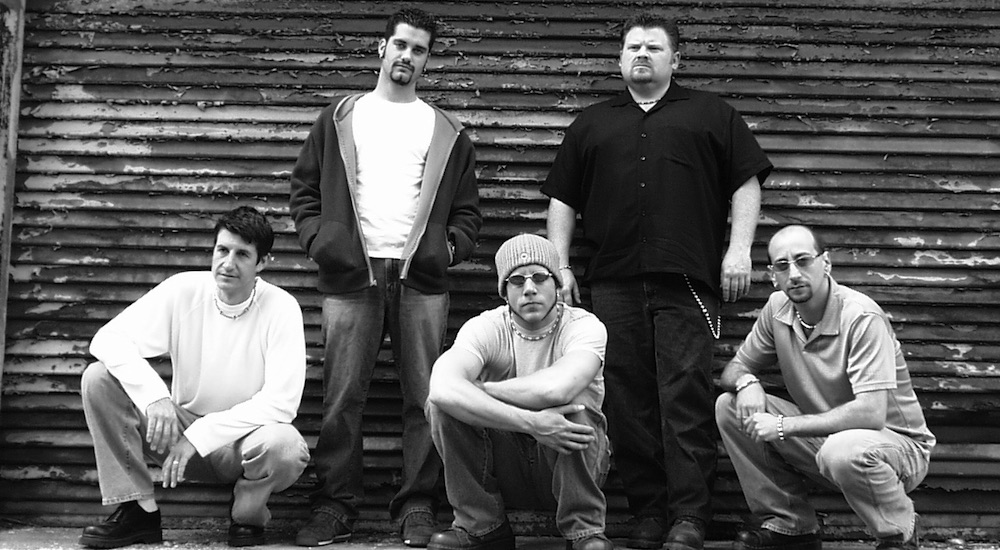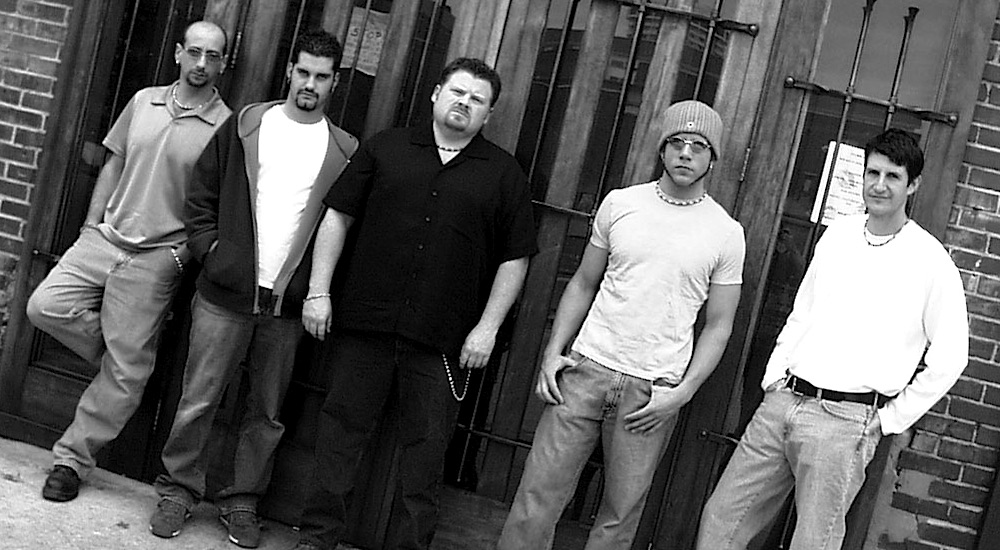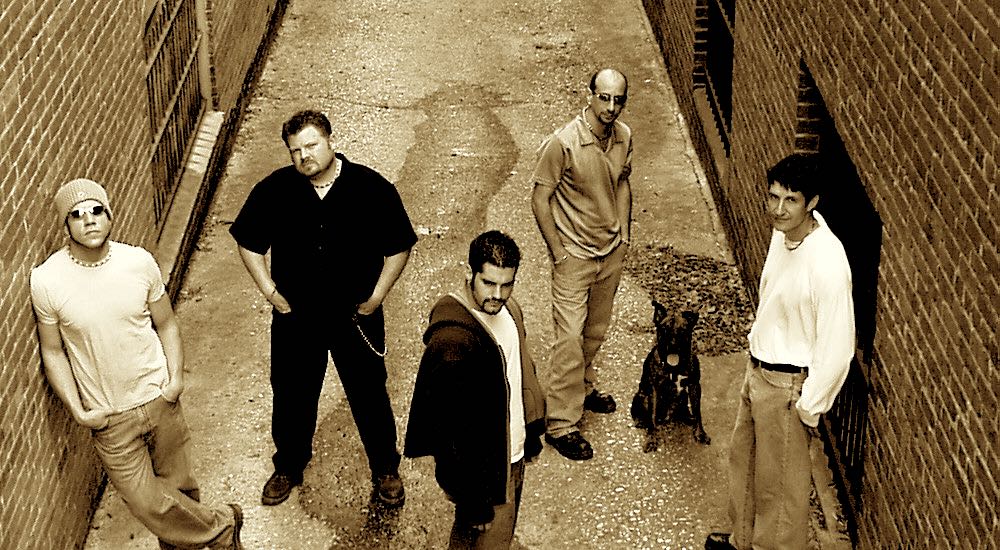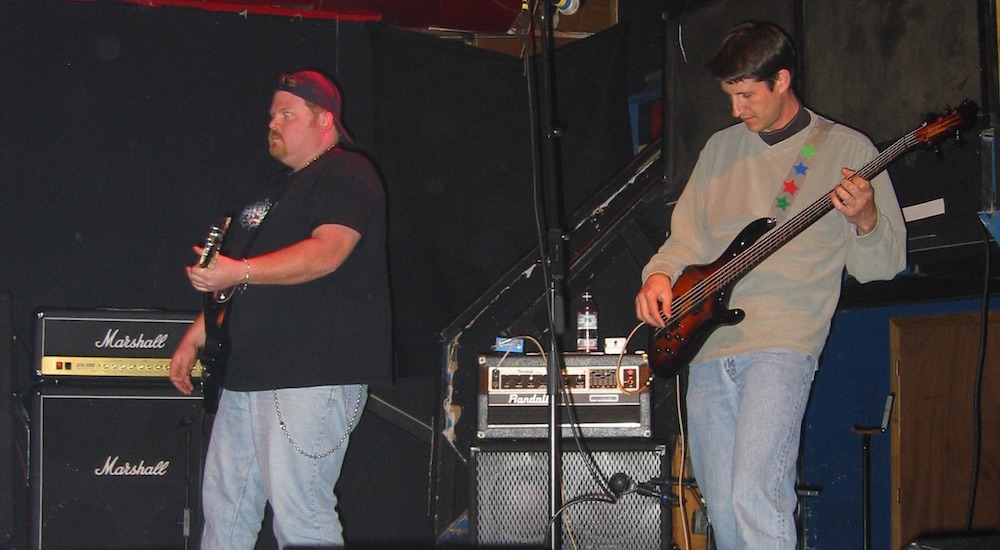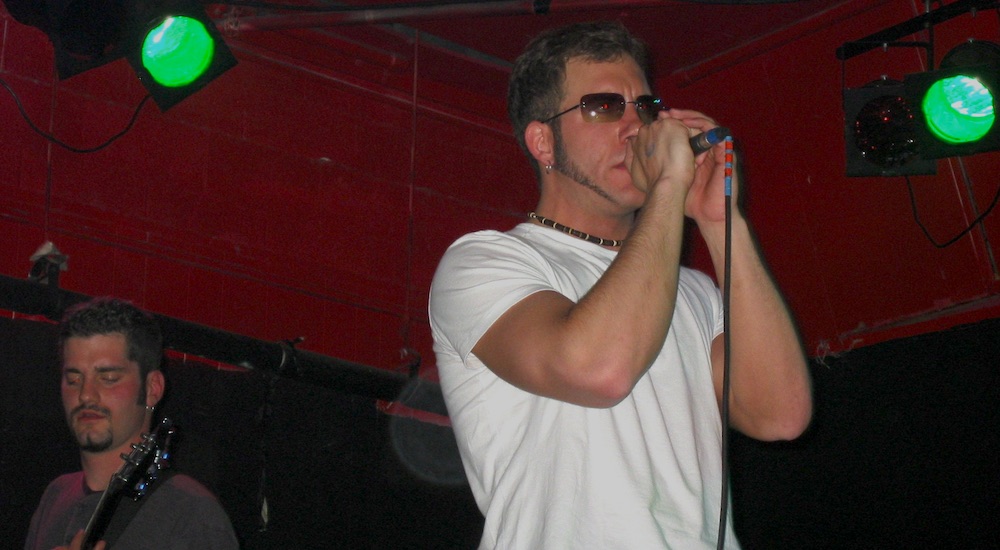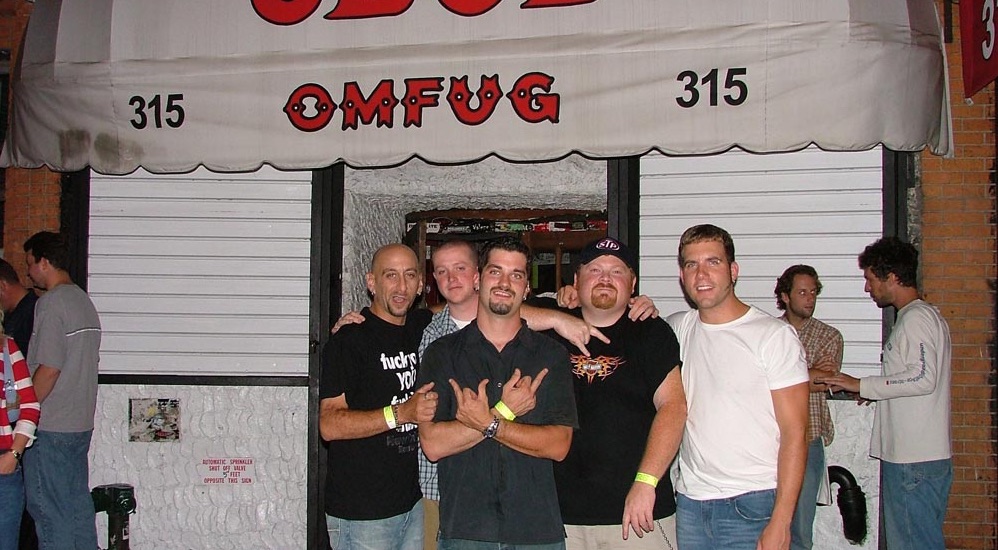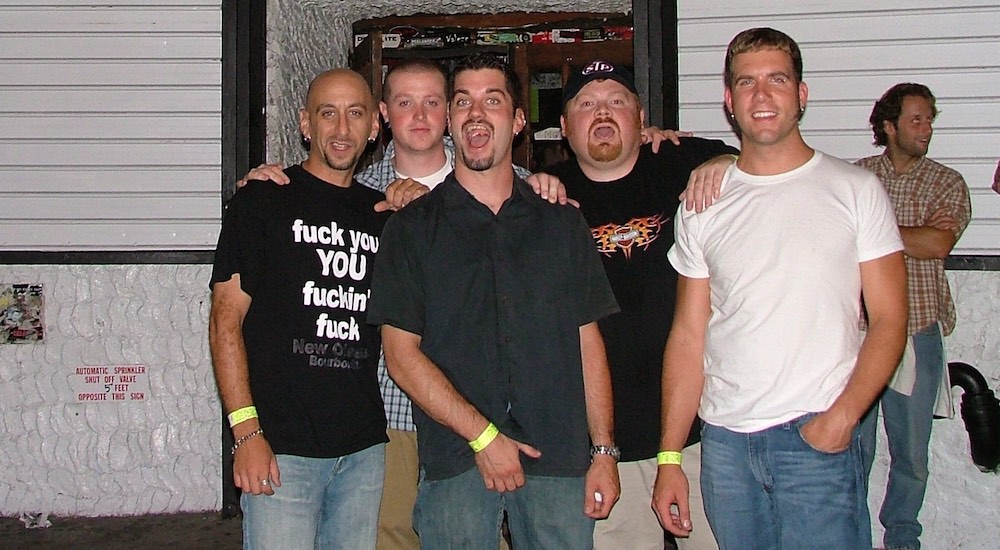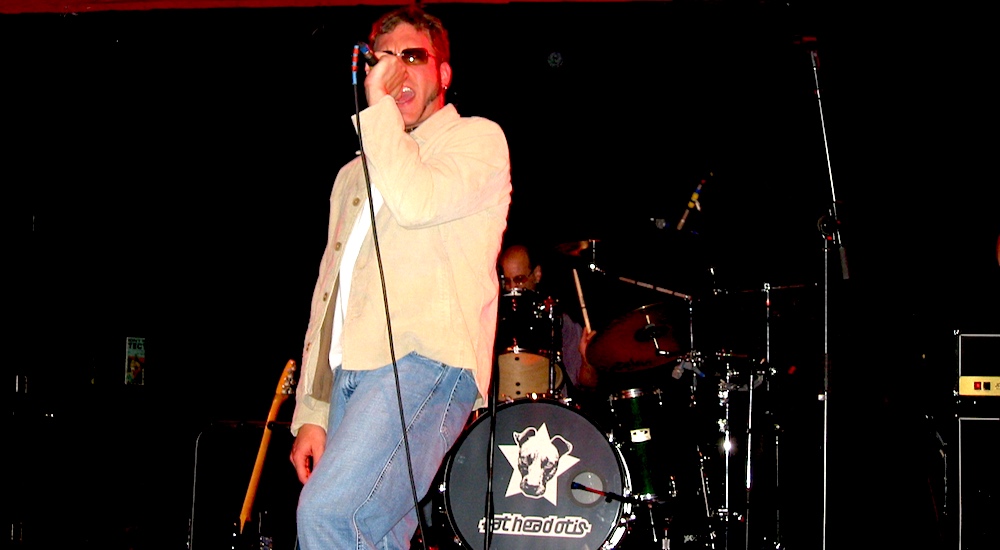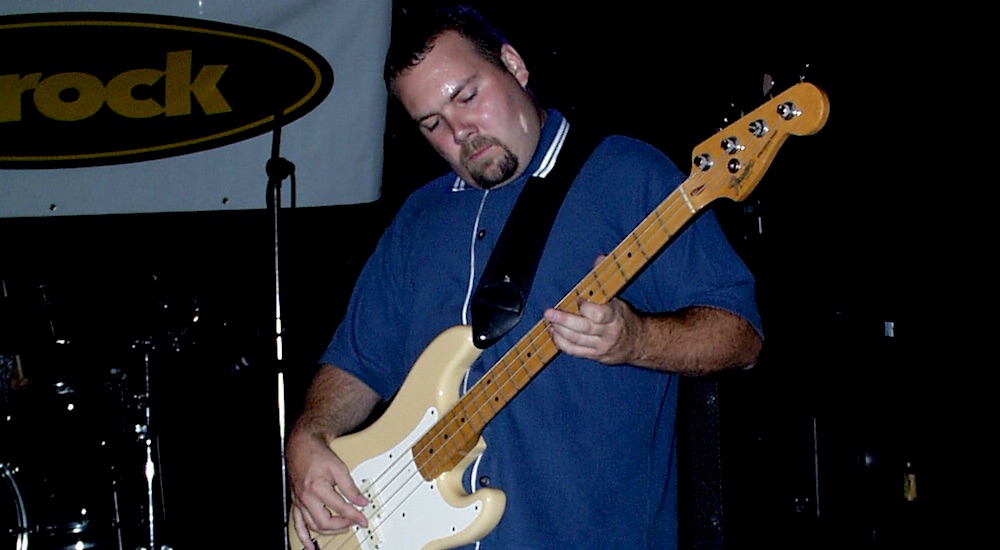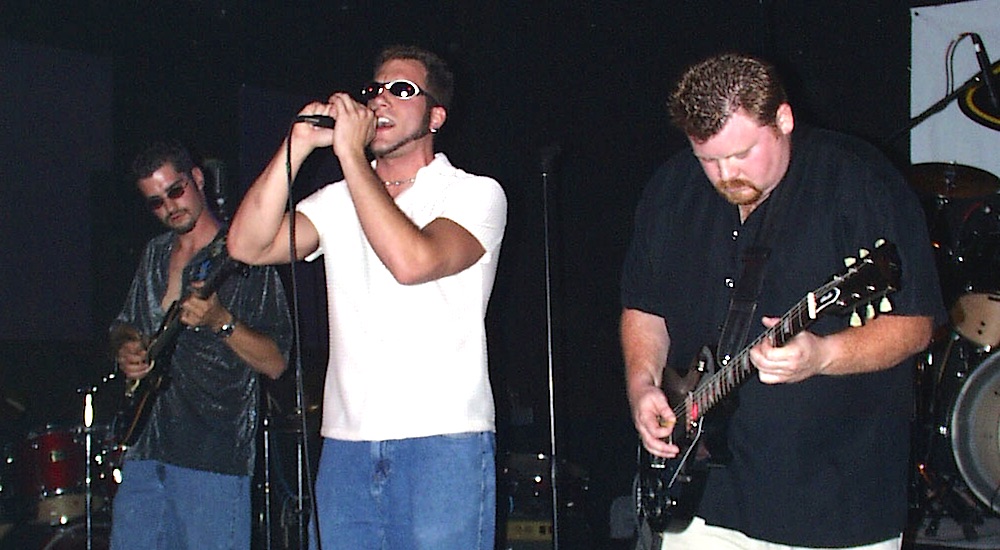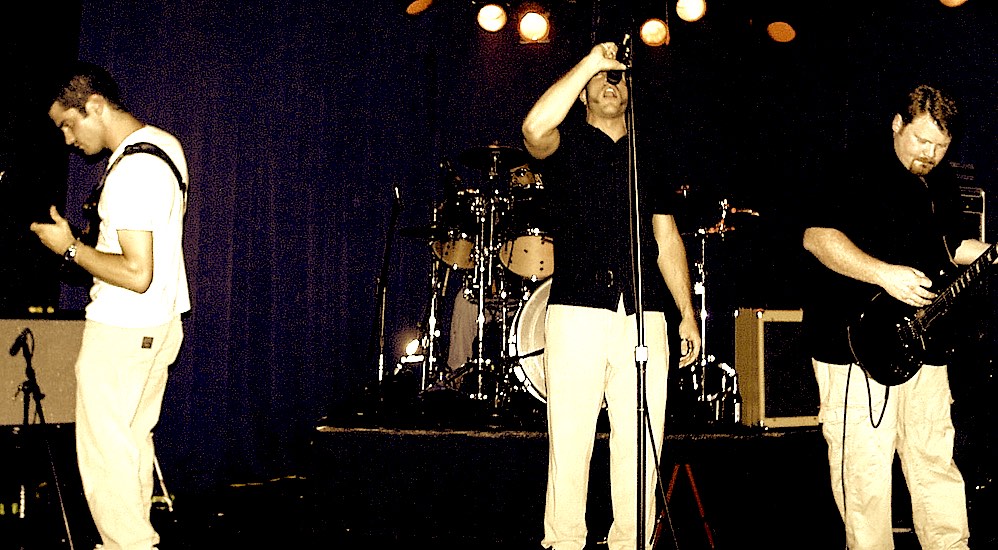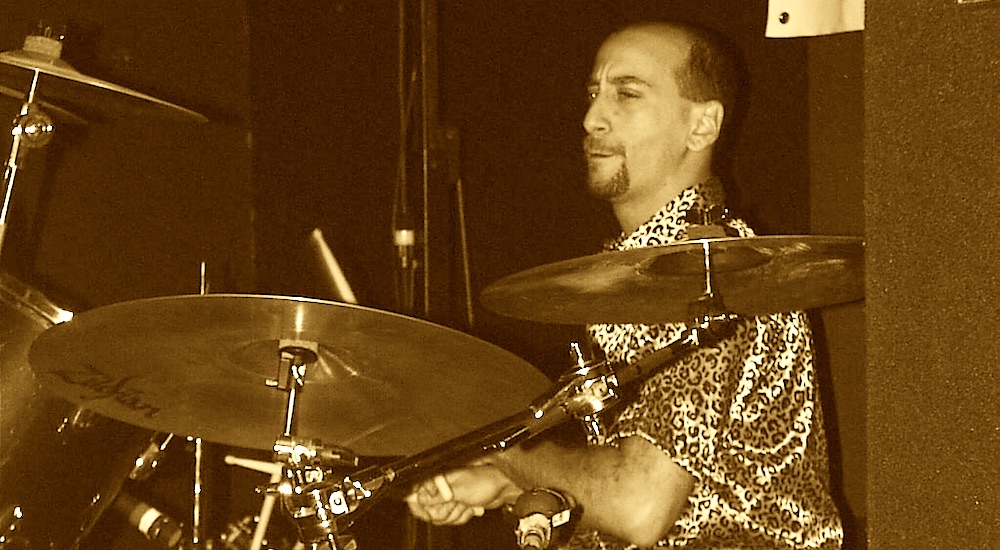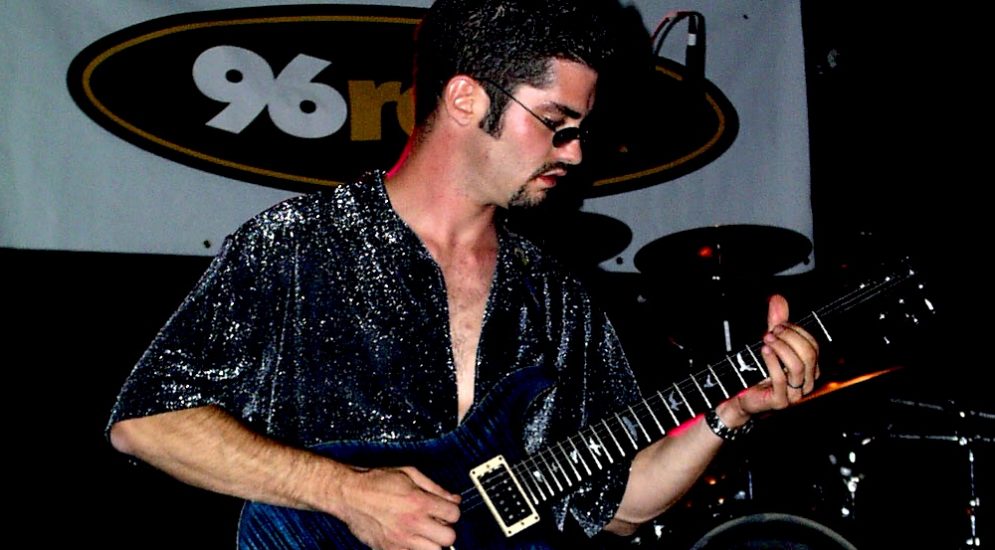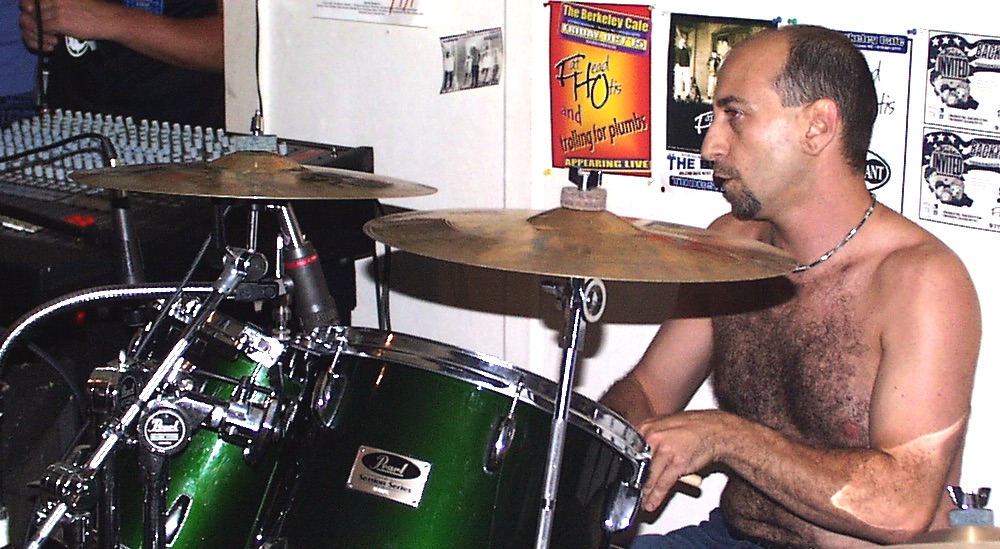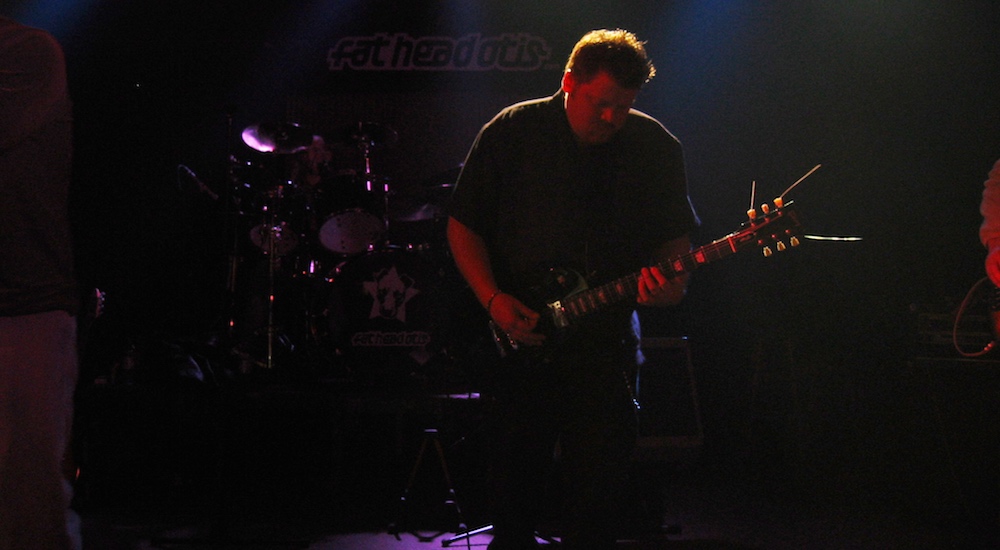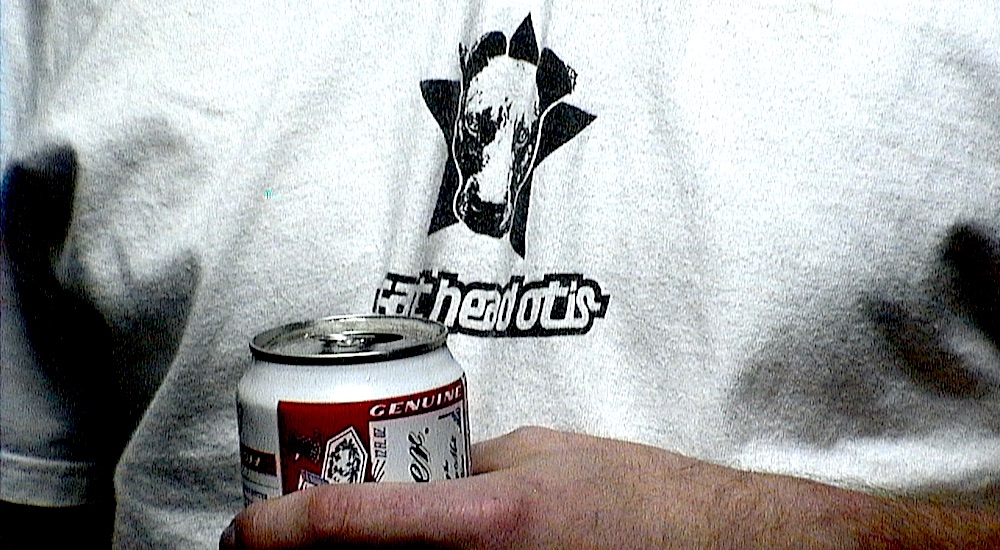 The History: In 1996, I discovered that a co-worker of mine played guitar, Mr. Sanford Pinion.  At that time, we weren't friends, but we were always friendly toward one another.  Shortly after, one day he brought his rig over to my house after work, and that day launched a 9+ year musical journey.  A few months later, in a coffee shop I visited frequently, I saw this dude in there that I've seen there often, but this time, he was putting strings on his new guitar.  Meet Sean Kelley, lead guitarist.  The three of us formed FHO and quickly began writing songs. The process flowed well. There was definitely something there, something special. It wasn't long before we started looking for a bass player, as our sites were now on playing out. Through a few trials and many errors we came across our first official bass player extraordinaire, Mr. Dave Haugh.  The first FHO sound officially solidified with Dave's presence, and we quickly attracted a talented singer, Amy Raven (although I think that was her stage name).  I refer to this line-up as FHO 1.0, and unfortunately is not represented below (but there are a few tracks in the FHO archives I will try to dig up and post at some point). This iteration of FHO didn't last long, but we did get enough gigs under our belt to get bit by the bug.
FHO 2.0 brings Roger Paris into the picture. Roger quickly caught onto our vibe and soon added his own brand of genius. A lyrical master, a melody maker. This line-up gigged a bit and finally went into the studio (Sonic Wave, Raleigh) to record a five-song demo (on an old school 2-inch reel-to-reel, all analog!).  It was an amazing experience and opened my eyes up to the art of recording. I found sitting at the board, and hearing every track just as fun as playing the drums.  This experience would pay dividends in the near future. We reached a point where the founding members of the band and the singer had the proverbial creative differences.  We wanted to morph our funk/jam sound to a more melodic rock sound, and Rob didn't.  It was a tough time, but we moved forward as a band.  We were then seduced by a local cover band singer, Damon D'Andrea. Damon had mad vocal skills and dreamed of being in an original rock back.  This marks the beginning of FHO 3.0, and the iteration that got the most traction.  If you knew the band, you knew we rotated bass players like a revolver rotates bullets. Thanks to Mike Smith, Larry Dempsey (Larry Love), Rick Frye, Jay (Shady Jay), and our johnny on the spot back up bass player, Mr. Leo Kishore for holding down the bottom line over the years.  FHO's stomping grounds were mostly in Raleigh, including area halls like The Brewery, The Berkeley, Lincoln Theatre and The Pour House but we often ventured to Wilmington, and even played at New York's CBGB's.  We opened up for national rock band Tantric a couple times as well. Our efforts were pure, and we worked very hard.  And, as you can imagine, we also had some of the best times. Thankfully, the music and memories can live on.
Our catalog below represents all the FHO music that was previously distributed (minus FHO 1.0). For your listening pleasure, there are three recordings featuring FHO 3.0 below; a home recording (blue lp), the live recording (white lp), and a three song demo (green lp) produced by Grammy Nominated producer, John Custer. Enjoy.
Watch & Listen to Fat Head Otis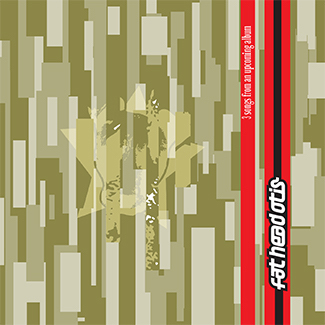 Fat Head Otis - Studio Demo
Raleigh NC (2003)
Produced by:
John Custer

Engineered by:
Fran Dyer

Featuring:
 Damon D'Andrea, Sanford Pinion, Sean Kelley, Paul Spinak, Mike Smith
At this point (2003), FHO was at the top their game.  We wanted to invest in what was possible, and that meant another commitment to go into the studio. This was our first time in a studio working with an engineer and a producer.  And not just any producer, but Raleigh's very own, John Custer.  John and Fran Dyer were able to capture FHO's live sound, but also bring out the subtle textures of our songs usually found in the studio.  Never, was always  an FHO anthem, and this recording highlights why. It's butta!  The plan was ultimately to record more songs in an effort to make this a full length LP, but the lack of funds and the bands dwindling enthusiasm unfortunately keep this dream from becoming a reality.
nobody knows
(Fat Head Otis)
live to follow
(Fat Head Otis)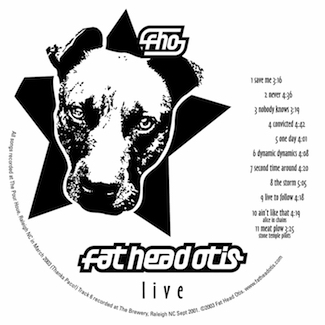 Fat Head Otis - Live at The Pour House
Raleigh NC (2003)
Featuring:
 Damon D'Andrea, Sanford Pinion, Sean Kelley, Paul Spinak, Mike Smith
All the planets were aligned for this recording.  We played well, there was a crowd, and Paco the sound guy was on point.  In the end, a great FHO night was captured.  Sometimes you get lucky!
nobody knows
(Fat Head Otis)
dynamic dynamics
(Fat Head Otis)
second time around
(Fat Head Otis)
live to follow
(Fat Head Otis)
ain't like that
(alice in chains)
meat plow
(stone temple pilots)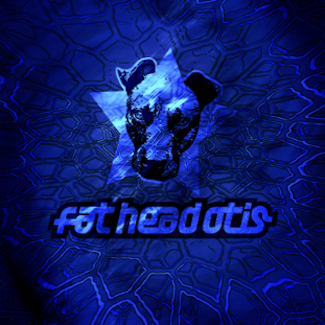 Fat Head Otis - 211 Northbrook
Raleigh NC (2002)
Produced by: Fat Head Otis
Engineered and Mixed by: Paul Spinak
Featuring: Damon D'Andrea, Sanford Pinion, Sean Kelley, Paul Spinak, Rick Frye
This album means the most to me, personally. This was recorded in my home (the band house) using some of the first digital recording devices available (BR8 and Cakewalk Software).  We borrowed microphones, equipment and instruments to make it happen.  This was MY FIRST TIME recording anything, let alone a track by track compiled recording.  I never used a digital console, or mixed music, so the learning curve was steep. Passion drove me, almost to madness.  To this day, this effort was one of the most complex projects I have ever attempted.  The tempo is a bit slow, and the sound a bit dated, but mostly because we had to use drum triggers to get an even sound. The result sounds a bit electronic.  BUT, the songs are there, strong, and well written. In particular, October, is my favorite.  Maybe because my role was just to engineer and produce, not play drums.  The result is haunting.
second time around
(Fat Head Otis)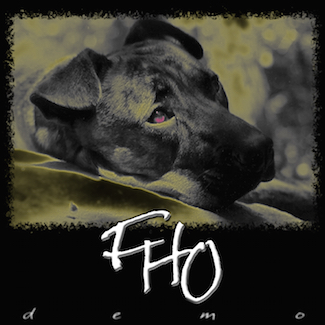 Fat Head Otis - Sonic Wave Studios

Raleigh NC (1999)
Produced by: Fat Head Otis
Engineered by: Sonic Wave
Featuring: Rob Johnson, Sanford Pinion, Sean Kelley, Paul Spinak, Dave Hague
This was our very first experience in the studio.  And man, we had no idea what we were doing.  Since this was an analog recording (2 inch reel-to-reel), what you hear is what we played.  No time stretching, no pitch control, no midi, no sound effects.  There are some tempo issues (my bad for not setting and practicing BPM before studio time.  Expensive lesson.).  There are things I'd change of course, but there are also beautiful moments that happened on the spot. The result is a huge sound that captures our first vibe; a bit funky, a bit soulful, a bit jammy. That's FHO 2.0.
grey light
(Fat Head Otis)
swing grove
(Fat Head Otis)
the seeker
(Fat Head Otis)